Experience the Lonely Dog Art Collection
The World of Alveridge…
is a rich and vivacious fantasy world where cats and dogs live together in Port Alveridge. A curious sophisticated world, segregated yet all inclusive, with a warm 1950's vibe with rich vibrancy and texture that will remind you of the glory days gone by.
The paintings, drawings, and sculptures of the Lonely Dog World pull the viewer into world of Alveridge while depicting various scenes of the contrasting lifestyles of Felines and the working-class Alveridgean Houndsfolk.
A mixture of Queenstown locals and overseas visitors have progressively fallen in love with Lonely Dog and his world, and have become avid collectors of all things "Alveridgean" – particularly the limited edition prints and drawings. We hope you enjoy your journey into the truly eccentric and whimsical world of Port Alveridge.
This world has been reimagined, and a new animated and immersive world has been created by Cliff Dew and his team. See more….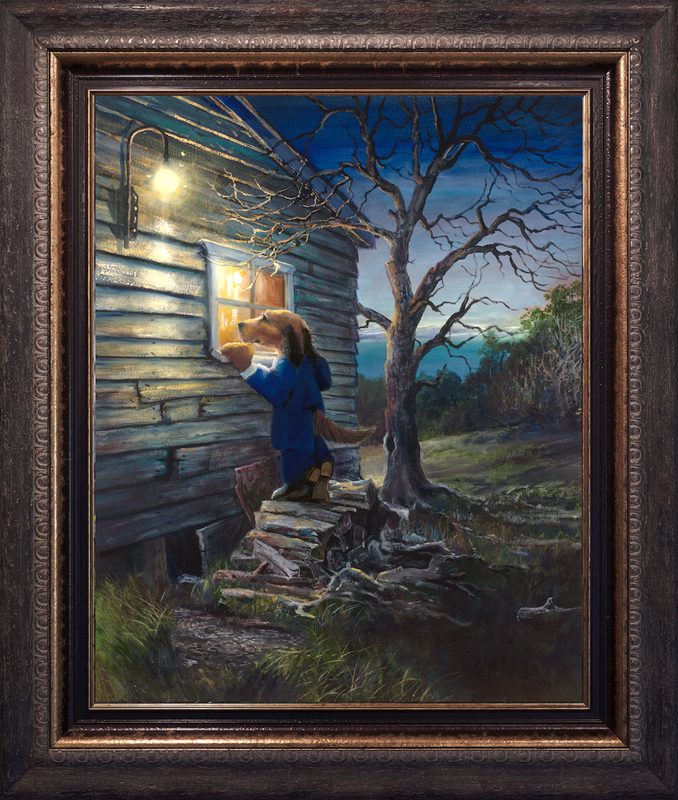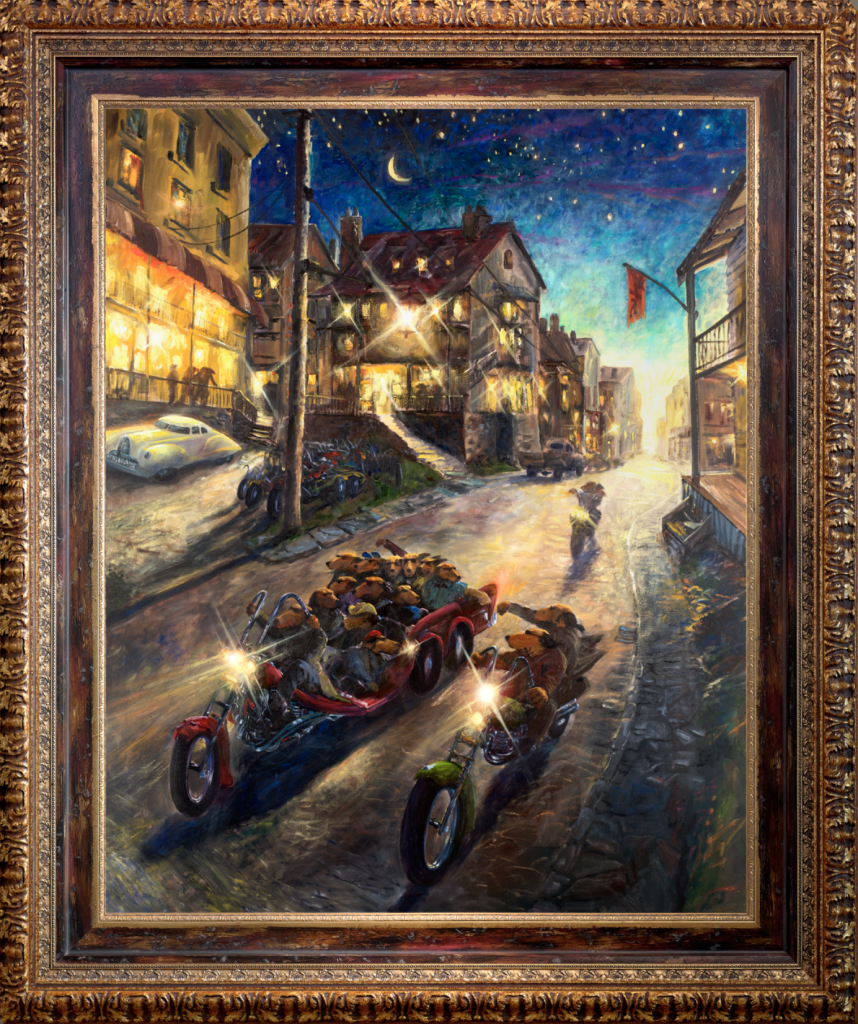 ...'Ivan is one of those rare dreamers who can turn the dreams in his head into exceptionally rich and wonderful ideas to further expand the special world he has created.
I feel very lucky to have my association with 'the Legend of the Lonely Dog'. 
Sir Richard Taylor
Founder Creative Director
Weta Workshop